English Language Institute students participated in the first Department of Public Safety (DPS) community police academy on Oct. 26 and gained an inside peek at the workings of the organization.
For international students, earning an education in an unfamiliar environment while adapting to cultural change can be a stressful experience. The DPS eases those burdens by hosting a community police academy that educates the Syracuse University community on campus safety protocols.
"When international students arrive on campus, the cultural change can be uncomfortable for them," said Officer George Wazen. "The community police academy exists to work on bridging gaps and strengthening relationships and is a forward-thinking method of community engagement and crime prevention."
The free four-week program features weekly three-hour sessions where Syracuse University community members can get an idea of what it's like to protect and serve the campus community. For international students, it's an opportunity to learn about university policies, New York state and local laws, and ease the transition into their new environment.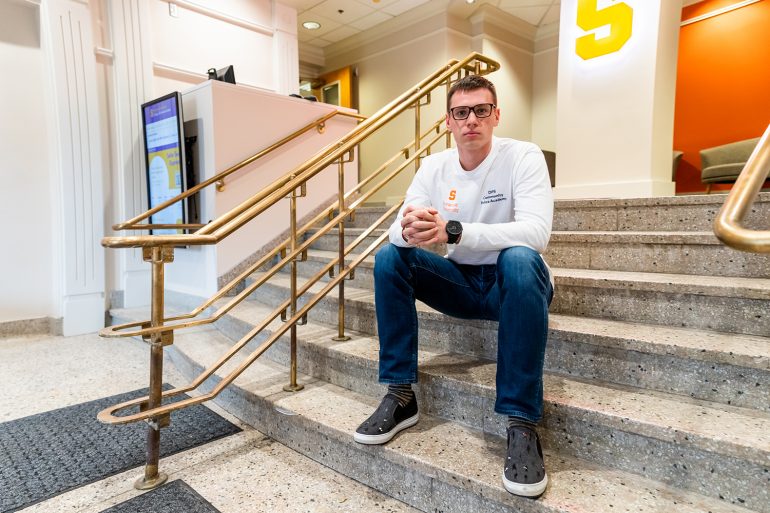 "This program builds trust between students like me and the community police," said Eduard Gusak, English Language Institute student.
Gusak discovered the community police academy after meeting Wazen at an information session during orientation week. Gusak used this opportunity to better integrate himself into the community, but he soon realized the program's advantages as an international student.
"After this program, I saw how the DPS works," Gusak said "Now I feel more comfortable because I know that I study in a safe place."
The community police academy incorporated safety training by utilizing scenario-based role playing. The curriculum offered transparency by showing participants how the DPS operates. The lessons included a range of procedures such as how to take photos of evidence, how to properly utilize a first aid kit and fire extinguisher, and how to write reports, said Farzad Amiri, English Language Institute student.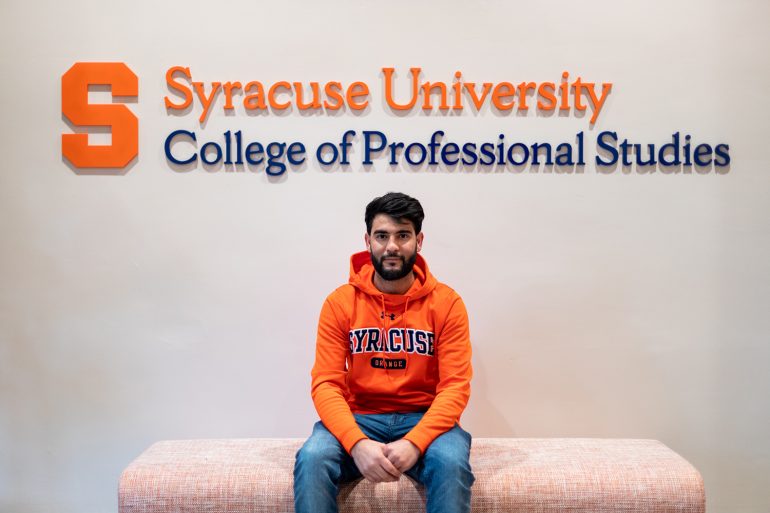 For Amiri, the community police academy was the opportunity to better understand self-defense and how to properly protect his community.
"Through our lectures and practical trainings, we address concerns and situations that may arise," Wazen said. "We advise and recommend the safest actions when confronting a challenging situation."
To learn more about the community police academy, visit dps.syr.edu/services-resources/community-police-academy.
---
About the English Language Institute
The English Language Institute, a department within the College of Professional Studies, at Syracuse University is a pre-degree program that prepares international students to succeed in their undergraduate and graduate degree programs. Established in 1979, this immersive year-round program allows international students the opportunity to learn English and culture in the heart of New York state.